Glitters graphics are a way to turn a boring message into a surprising, creative and fun message.
They are used both in social networks and emails.

In some of these pages, you're allowed to customize some of the glitters.
The possibilities that glitters offer you add originality to your messages, in addition to be better than words when you don't know what to say.

Without a doubt, glitter graphics are become more important and widespread. So it's a good resource having a list where to find good glitters.

Following, a list of the best sites of glitter graphics. Don't forget to suggest your favorite glitter sources in the comments of this article.

FreeCommentTags, Very good graphics, and easy to use website with many categories.




Satisfaction, Glitters of very big size and high quality.

WishAFriend, Glitter graphics for MySpace, and for every other website, forum or anything. There are many sections and an huge number of glitters.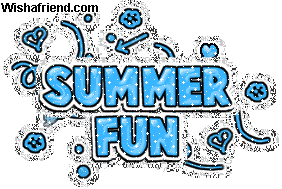 Glitter-Graphics.com, Thousands of glitters, of all kinds. From text to avatars, everything that is a glitter is here.

Glittermaker, Glitter text maker, with different styles.

Free Glitters, Big collection of glitters in many categories, MySpace icons and avatars, and some curious things like glitter quotes.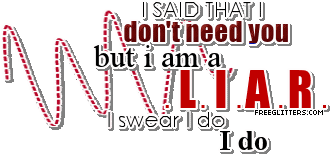 Blingee, Create your own glitter graphics from your photos online, and share them with all the people in this community.


Peerspin, Firefox extension that helps you to customize your MySpace profile and add all kind of things, and add glitter text to your comments or text.

GlitterBank, Glitter text generator with very original styles: diamond, glitter, doodle and jewel.

Glitter Your Way, Many different styles of glitter text generators, with many effects and shapes.

Glitterfy, Great diversity of graphics and also web tools for creating glitter text, glitters with your own images, and flashing text.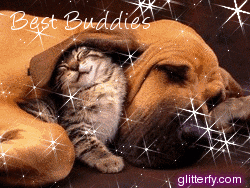 Glittergraphics.us, Has an application that can create a glitter text with the message that you write. There are also several categories with glitters, from welcoming signs to cartoons or dividers.





GlitterGraphicsNow, Many glitters, and also themed glitters like Betty Boop, or Bratz.





Wondercliparts, Specialized in greetings, congratulations and friendship messages.




Glitterlive, Unique glitters here, very original ones.




Graphics Factory, Create your signature or any other text with rolling fun graphics.

SexyLuv, Many glitters sexy and romantic themed.




GirlyTags, Big number of glitters. Very colorful.




123Glitter, A big collection, with an enormous list of categories.




Zingerbug, Lots of glitters, contact tables, and cursors for MySpace and others.




Christian Glitter, Lots of glitters that are Christian themed.

SoulCityGraphics, Glitter graphics that are African-American themed.


-Emma Alvarez-

© 2008 by Emma Alvarez. Link to this post without copying the text.
If you liked this post, find more in categories:
Technology
Some Related Posts:
If you liked this post,

subscribe to Emma Alvarez Site
or
give yourself a gift
Stumble it!
Add me to your del.icio.us network